ABOUT


GRAPHIC DESIGN
ALICJA WISNIOWKA
ANDREW KIM
ANGELA SUN
ANGIE WIJAYA
CARLYN SOARES
CHARLOTTE KERSHAW
CIARAN BRANDIN
CONGCONG WANG
ERIC RANDALL MARKUS
FIONA LIN
GABRIELA TIRADO
HEEYEON KIM
JIAYI MA
KABITA DAS
KAYLAH HAYE
MAUREEN BURNS
YIAN ZHAO
OLIVIA WILLIAMS
SARAH CUMMINGS
SARAH PERKINS
SHARON ZHONG
SKYLER TSE
VALENTINA WICKI
WENJING LIU


PAINTING
BRIDGETTE REILLY
ELANNA HONAN
ELLEN KANELLIAS
GREY LENNON
HANMO ZHOU
KIMBERLEY ZAK
OLIVIA JAMES
TIMOTHY JAMES BERGERON
XIAN MARIE AZU-BOLES


PRINTMAKING
LEO FEININGER
MICHAEL LAUNGJESSADAKUN



SCULPTURE

BARBARA KANG

DEVIN WILSON

NINA MILLER

SOFIJA CHRONEOS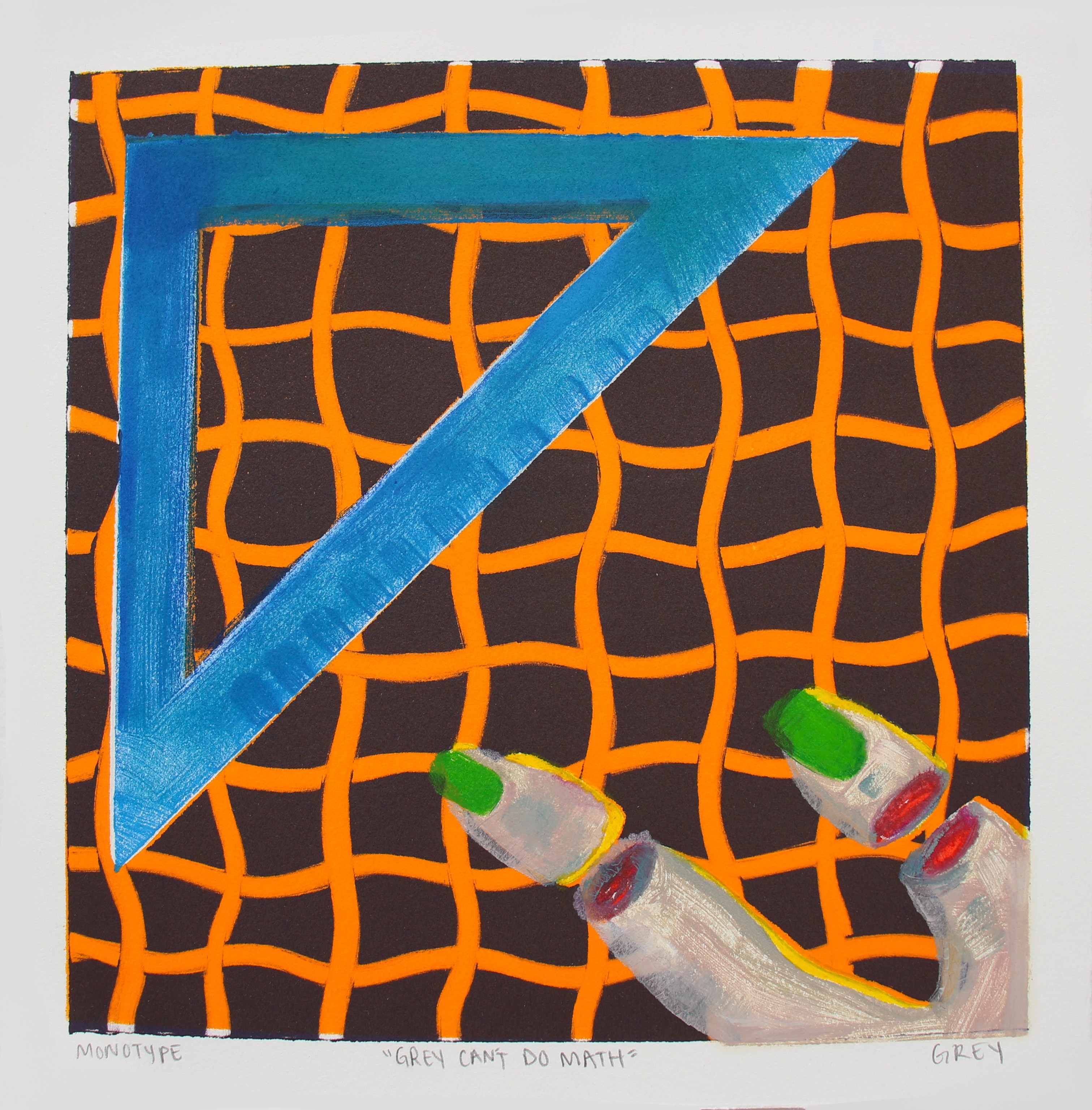 GREY
LENNON
greyvlennon.wixsite.com
This is Not a Toy
started in the memory of my childhood.
Looking back, I now see that the toys put in my hands were objects of self-destruction, self-improvement, and self-infliction. Sharpening as I got older, they imbued me with the desire to grow up fast. Now that I have grown to wherever "up" is, my desire to keep this initiative has dulled.
Since then, I've begun to backtrack, venturing into the fuzzy space of memory and seeking to rebuild the fleeting moments of comfort and safety I've found there. But as I've realized, memory is bittersweet; it both allows us revisit the past, yet grounds us in reality. But what if you visit the middle place between the past and the present so often that you just sort of live there... ungrounded, floating, fuzzy? Well I can tell you, because I've been there.
Rebuilding memory as a shelter has allowed me to think about the many conflicting circumstances that surround me. This is where my work has found its foundation, in the messy borders that exist between the many dualities I straddle. Each piece in
This is Not a Toy
explores a different duality such as the coexistence of mind and body in separate places, femininity and masculinity, family versus friends, safe versus unsafe spaces, and most importantly, the ability to feel as both child and adult.
In
This is Not a Toy,
I want to explore how these dualities impact the places, people, and identities I find myself kin to. Physically, this body of work symbolically seeks to connect the duality of child and adult by placing strong emphasis on the meeting point between institutional fine arts and children's craft materials.
This is Not a Toy
started in memory, but has now brought me back to the present. It has enabled me to live here and now, a more realistically comfortable that embraces every side of duality.
Grey Can't Do Math, 2019, monotype, 10x 10"

Window Buttons, 2019, monotype, 10 x 10"

MOM/DAD, 2019, monotype, 10 x 10"

Menu Buttons, 2019, monotype, 10 x 10"

Untitled (Figure with Pink Cheek and Leafs), 2019, pom pom on canvas, 7 x 11"

Grey, 2019, pom pom and acrylic on canvas, 18 x 24"