ABOUT


GRAPHIC DESIGN
ALICJA WISNIOWKA
ANDREW KIM
ANGELA SUN
ANGIE WIJAYA
CARLYN SOARES
CHARLOTTE KERSHAW
CIARAN BRANDIN
CONGCONG WANG
ERIC RANDALL MARKUS
FIONA LIN
GABRIELA TIRADO
HEEYEON KIM
JIAYI MA
KABITA DAS
KAYLAH HAYE
MAUREEN BURNS
YIAN ZHAO
OLIVIA WILLIAMS
SARAH CUMMINGS
SARAH PERKINS
SHARON ZHONG
SKYLER TSE
VALENTINA WICKI
WENJING LIU


PAINTING
BRIDGETTE REILLY
ELANNA HONAN
ELLEN KANELLIAS
GREY LENNON
HANMO ZHOU
KIMBERLEY ZAK
OLIVIA JAMES
TIMOTHY JAMES BERGERON
XIAN MARIE AZU-BOLES


PRINTMAKING
LEO FEININGER
MICHAEL LAUNGJESSADAKUN



SCULPTURE

BARBARA KANG

DEVIN WILSON

NINA MILLER

SOFIJA CHRONEOS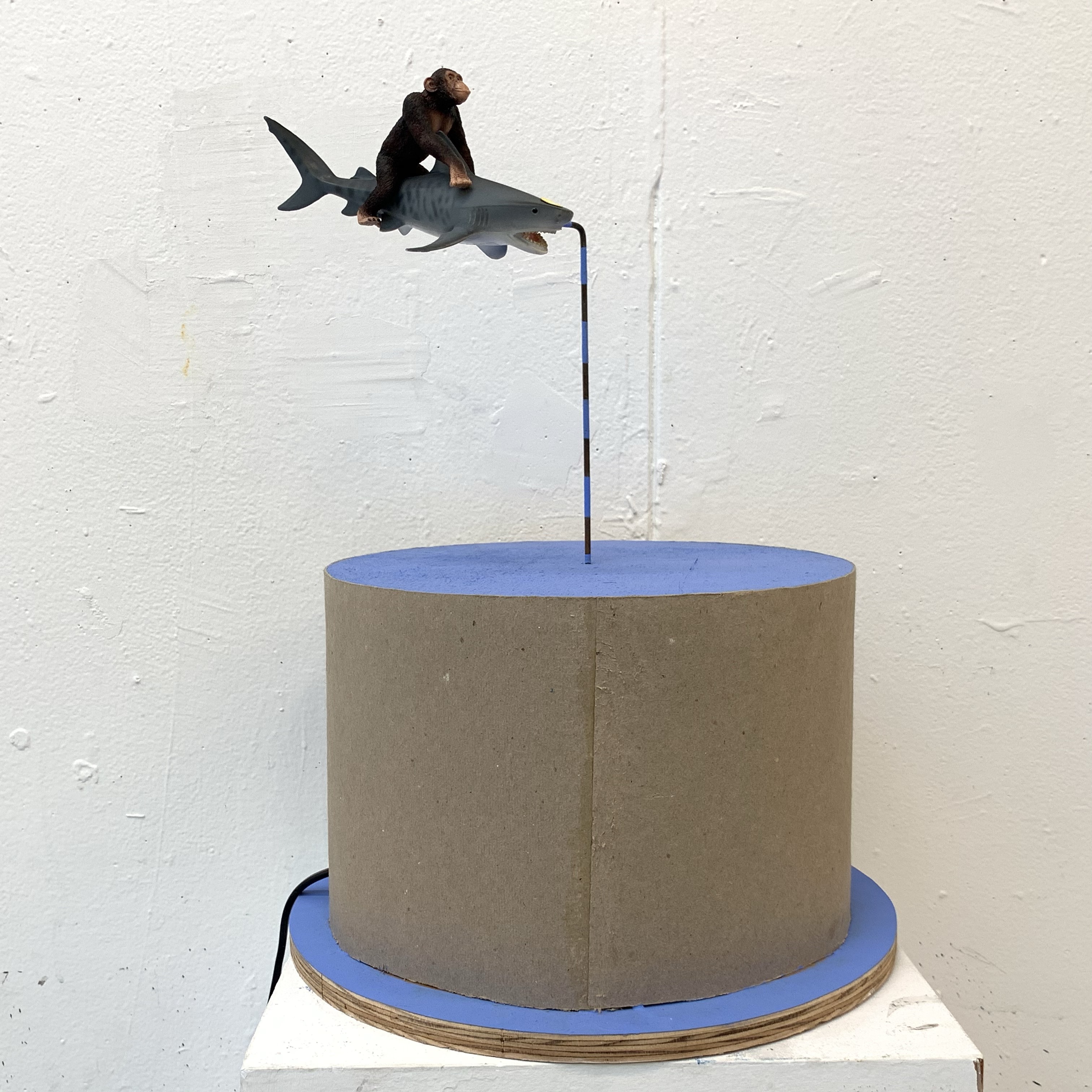 HANMO ZHOU
During the past few years, I have been working with various media, including drawing, painting, installation, video art, performance art, sculpture, and printmaking. I am interested in using daily objects as the content of my artwork, but I usually give them special meaning to change people's experiences. As for me, an idea is the most important thing, and I love to keep my work simple but express a strong voice at the same time. I see everything as a living object and want to express the way I perceive these things, often with my sense of humor, which is a constant in my work. The choice of using and depicting daily objects is to draw forth the resonance and engagement between art and the public gradually, starting by creating familiarity.
Starting my senior year, I have started to focus on transferring my ideas from canvas or a real space to digital form to see how that alteration could change the way people perceive my work. Sculpture is another medium that draws my attention. My most recent sculptural work,
The Wheel,
is designed for people who love roller coasters but are afraid of heights. As my next step, I would like to make digital design into an object to increase audience interaction.
egg, 2020, digital

milk, 2020, digital

untitled, 2020, digital

monkey and shark, 2019, mixed media, 17x 11.5x 11.5"

the wheel, 2019, wood, 48 x 22 x 48"