ABOUT


GRAPHIC DESIGN
ALICJA WISNIOWKA

ANDREW KIM
ANGELA SUN
ANGIE WIJAYA
CARLYN SOARES
CHARLOTTE KERSHAW
CIARAN BRANDIN
CONGCONG WANG
ERIC RANDALL MARKUS
FIONA LIN
GABRIELA TIRADO
HEEYEON KIM
JIAYI MA
KABITA DAS
KAYLAH HAYE
MAUREEN BURNS
YIAN ZHAO
OLIVIA WILLIAMS
SARAH CUMMINGS
SARAH PERKINS
SHARON ZHONG
SKYLER TSE
VALENTINA WICKI
WENJING LIU


PAINTING
BRIDGETTE REILLY
ELANNA HONAN
ELLEN KANELLIAS
GREY LENNON
HANMO ZHOU
KIMBERLEY ZAK
OLIVIA JAMES
TIMOTHY JAMES BERGERON
XIAN MARIE AZU-BOLES


PRINTMAKING
LEO FEININGER

MICHAEL LAUNGJESSADAKUN



SCULPTURE

BARBARA KANG


DEVIN WILSON


NINA MILLER


SOFIJA CHRONEOS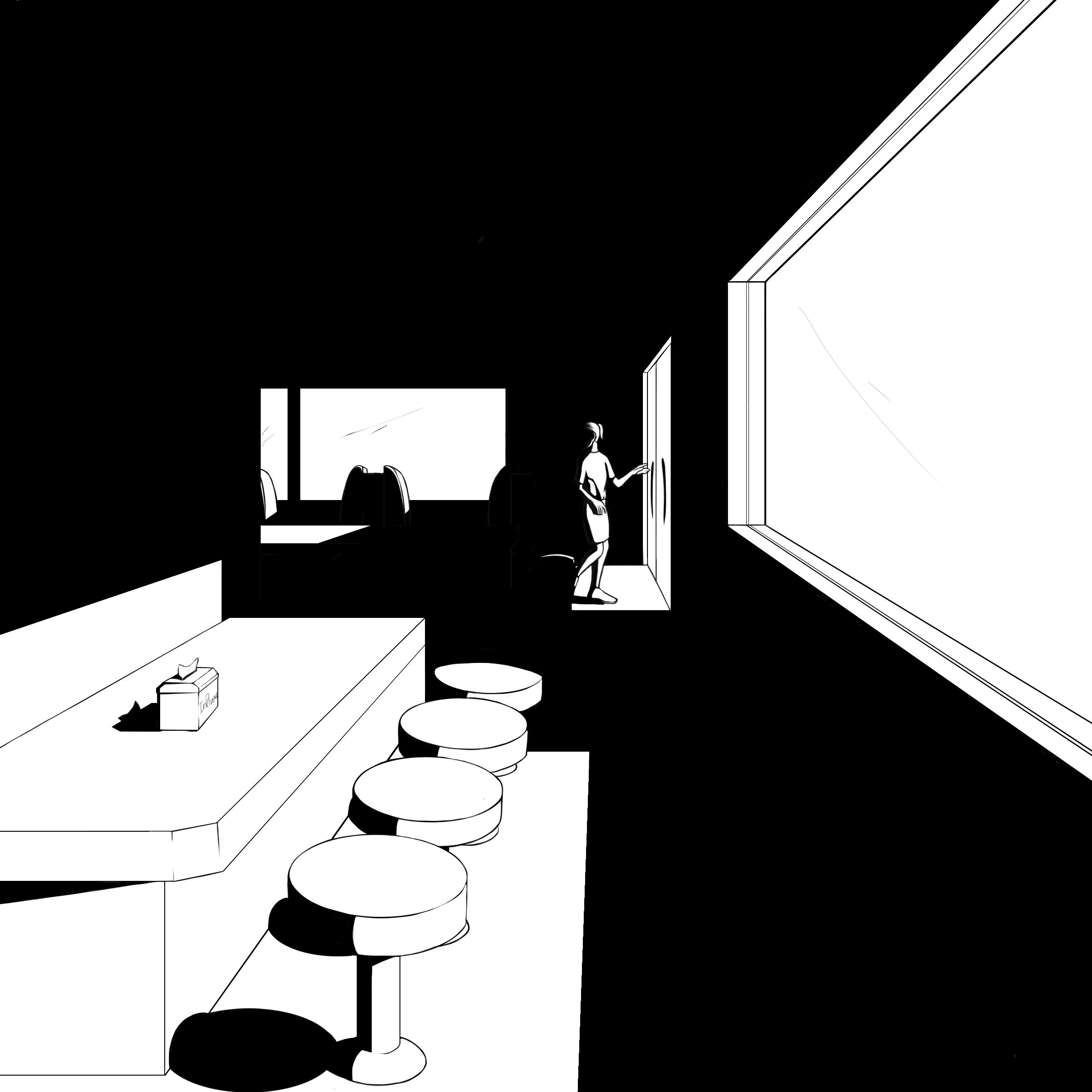 MAUREEN BURNS
Thesis Project
Why do we tell stories? Well, stories give us something to relate to outside of ourselves. They offer us connections— to the storyteller, to the characters, to the world. It is often through stories that we learn understanding, that we develop the empathy so indicative of humanity. Stories give us something to hold onto, to lose ourselves in, to inspire us, to make us smile, sob, scream; they are our ultimate escape and our greatest anchor. That is why, through various incarnations of storytelling, including comics art, illustration, and writing, my thesis aims to explore what makes a successful story.
According to Pixar, one of the great storytelling giants of our time, there are twenty-two rules one must follow to create a good story. For the sake of brevity, I'll only highlight a few: First, make your characters feel like real people, give them flaws, give them problems they have to solve, give them opinions. Second, be honest, empathize with your characters and let your own experiences lend credibility to their actions. Third, write everything down, every idea, every twist and turn you can think of, but never, in the final product, stick with the obvious. Finally, know your ending before you know your middle, maybe even before you know your beginning.
My thesis presentation will be composed primarily of digital elements, due to current circumstances, and ultimately aims to draw viewers into stories, both fictional and nonfictional, of my own creation.