ABOUT


GRAPHIC DESIGN
ALICJA WISNIOWKA

ANDREW KIM
ANGELA SUN
ANGIE WIJAYA
CARLYN SOARES
CHARLOTTE KERSHAW
CIARAN BRANDIN
CONGCONG WANG
ERIC RANDALL MARKUS
FIONA LIN
GABRIELA TIRADO
HEEYEON KIM
JIAYI MA
KABITA DAS
KAYLAH HAYE
MAUREEN BURNS
YIAN ZHAO
OLIVIA WILLIAMS
SARAH CUMMINGS
SARAH PERKINS
SHARON ZHONG
SKYLER TSE
VALENTINA WICKI
WENJING LIU


PAINTING
BRIDGETTE REILLY
ELANNA HONAN
ELLEN KANELLIAS
GREY LENNON
HANMO ZHOU
KIMBERLEY ZAK
OLIVIA JAMES
TIMOTHY JAMES BERGERON
XIAN MARIE AZU-BOLES


PRINTMAKING
LEO FEININGER

MICHAEL LAUNGJESSADAKUN



SCULPTURE

BARBARA KANG


DEVIN WILSON


NINA MILLER


SOFIJA CHRONEOS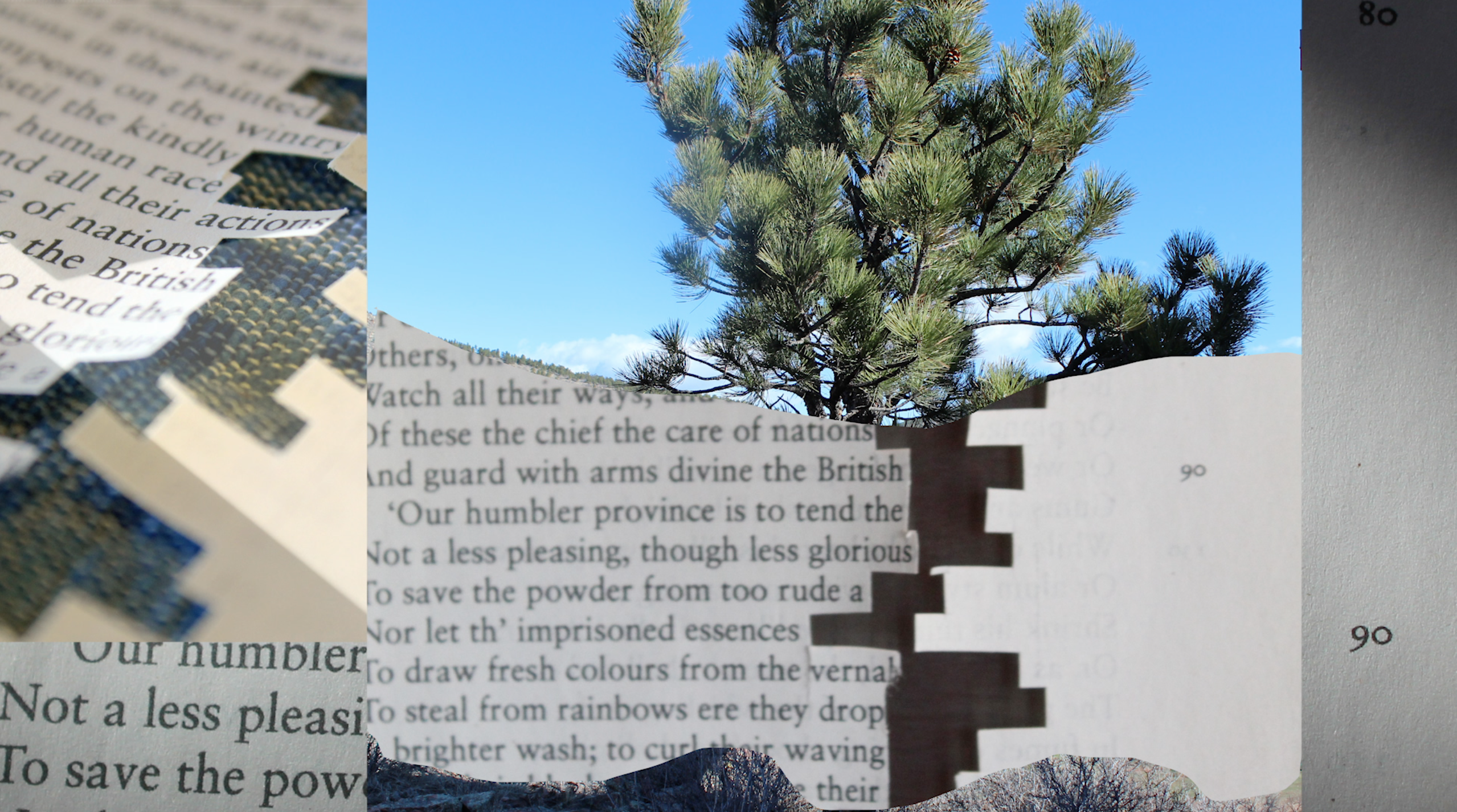 OLIVIA WILLIAMS
olivia-williams.com
Thesis Project
The Life and Strange Surprising Self-Isolation of Olivia Williams, of Boston, Massachusetts: Who Lived Indefinitely, With Housemates in an Inhabited Town of Colorado, near the Steamboat Mountain; Having Been Cast on Shore by COVID-19, Wherein All Humanity Self-Isolated Including Herself. With an Account how she was at last as Strangely Deliver'd. Visualized by Herself.

Curious about the function of moments of disconnect in daily life, I wondered in what contexts do people zone out, i.e., allow their minds to wander from the present moment. I expanded the scope of my area of interest to include not only mental zones we inhabit, but also constructed zones. When is zoning out a choice and when is it an imposition? How is zoning out an indication of privilege?
When thinking about how to visualize zoning out, I drew inspiration from my English major and my experience of self-isolating during the COVID-19 crisis. Looking to analog and digital references, such as Jonathan Safran Foer's
A Tree of Codes
and Ted Nelson's hypertext experiment
Project Xanadu
, I deconstructed a classic narrative of isolation: Daniel Defoe's 1719 novel
Robinson Crusoe
. The output is an amalgam of visual experiments, conceptual approaches, and photographs. A show of process, the multipart video component navigates the experience being zoned out of one's normal experience.
Textual Tree,
2020, digital
Disconnected,
2020, digital
Categorizing,
2020, digital
Infinitely More,
2020, digital